Marianne Breguet
I want to take just a moment to introduce myself, I am the DJ Senior Music Director Marianne Breguet. As most may know, my primary language is not english. But despite this language barrier, I am surrounded by colleagues that support what I do. I am very proud to be the Director of such a wonderful team of DJ's. Each representing their own style and nationality traits, and this is what gives our club great richness and diversity and a mix of music.
I can not take credit for the full responsibility of the team that was created, but rest assured you are guaranteed to have a great time and that means my goal has been reached. Wed/Friday/Sat/Sun 2PM.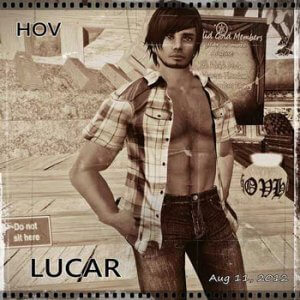 Lucar Trafalgar
I am Lucar Trafalgar. Music Director. I have been a DJ for close to 4yrs spinning exclusively at HoV. I am also one of the Music Directors at HoV. I also DJ at HoV mainly on the weekends. We have a great team of regular and cover DJs on our staff and we keep HoV rocking with music 24hrs a day , 7 days a week, 365 days a year.
If you have any comments or concerns about the music at HoV, do not hesitate to contact me. We like hearing from our guests. Hope to see you real soon at HoV.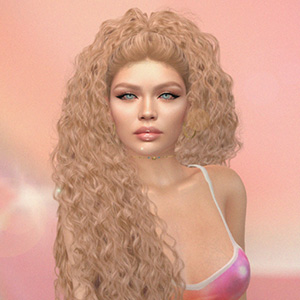 DJ Rae
Hello There - My name is Raevyn. I have been with the House of V for two years. Visiting the venue off and on over the years until I decided to call the House of V my home. The people I've met here are not only friends, but family. Some of the best people I know on the grid are here and a part of my every day life here in SL.
I enjoy dj'ing here and got my foot in the door as such.
If you enjoy music and a laid back, friendly environment, why not stop by and pay us a visit!
DJ Milae
I am DJ Milae Lionheart-ĄŞŞĄŞĨη (2013UK Resident) thats pronounced 'my lay' or just call me Mili!
I'm based in the UK and I am a half Neko, who likes to have fun at my sets. I am the returning child in the House of V family. An old hand who has been DJ'ing since 2013. HoV was my big break and after an extended break away I have returned! It's good to be home!
Bringing you Milae's Musical Madness I play a mix of music (my love is Rock) I can been seen covering shifts at the House of V, whenever I can. I am also an Officer at the club so I am around a lot (it's my second home) and of course your see me there supporting my partner another DJ - the talented DJ MrBigStuph (Kenny Lionheart-ĄŞŞĄŞĨη)
Hope to see you at my sets! Sign up for a membership to receive notices or join the HoV friends group or check out my in world group search for DJ Milae's Followers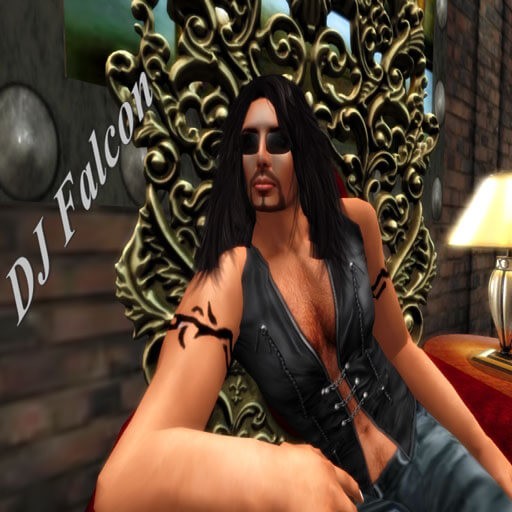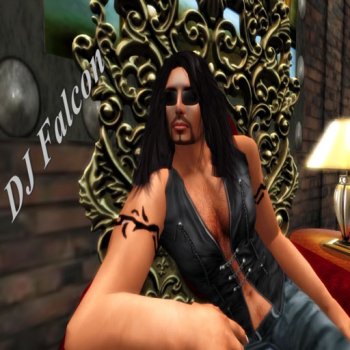 DJ Falcon
I want to introduce myself. My name is Falconspirit but I go by Falcon. I have been on Secondlife for more that six years and what a ride it's been.
I have been working as a DJ for about three years now. I have worked mostly adult sims and clubs. I love to play mixed sets in almost all genres. My loves are the Blues, Rhythm & Blues, Motown, and Country. I strive to make my sets as romantic and sensual as possible.
I have been coming to HOV for about six years off and on visiting but have since made it my my go to place on SL.. Stop by and see me and take a ride on The Magick Carpet!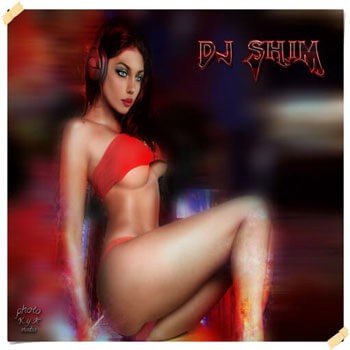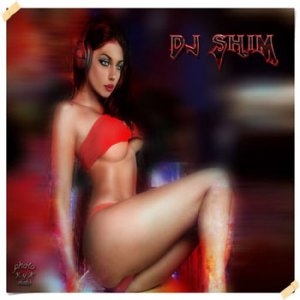 DJ Shim
I am Dj Safada which in brasilian/portuges means *naughty*, but don't believe it, I am an innocent semi angelical being! Don't cough lucy! Why doesn't anyone believe me!!!
Anyway, I was a Dj rl for 3 1/2 years for an Adult radio station, started Dj'ing in sl when I was 32 days old and here I am at HoV. Since day 1, I was made to feel at home. A welcoming respect and affection like no other Club I've worked at. Genres? hmmm anything and everything except metal or rap, or that other weird music that h as no name?!
Welcome to HoV! Hit the dance balls, ask someone to dance and have a BLAST!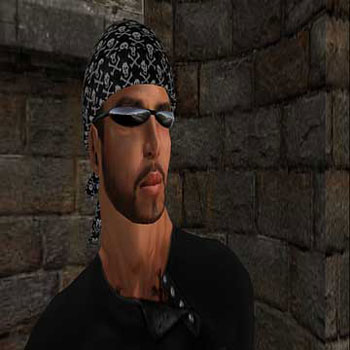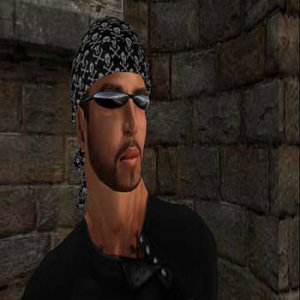 DJ Jeremiah
Blues - DJ Jeremiah, Bar Rockin' Blues Bubba
There will never be a dull moment when the Bar Rockin' Blues Bubba named DJ Jeremiah is around, tossing and throwing down some mean ole blues with a bite.
Jeremiah will turn any place upside and into a Juke Joint where the Gents and Ladies will shake their booty's to the jams. There will always be some tunes you never heard before and make sure you got ya boogie shoes on.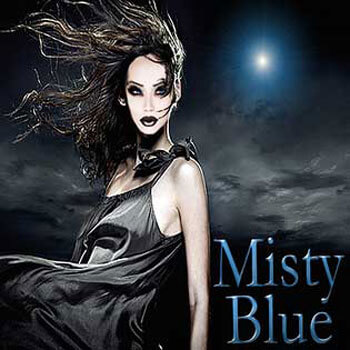 DJ Misty
Hello!
I've been a DJ on SL for about four years now and have been DJing for The House of V, the best BDSM club on the grid, for a year.
I truly enjoy playing rockin' tunez for peeps and taking their requests.
The friends I've made at HoV are second to none. I look forward to many more years of good tunez and good timez to come!
DJ Agatha
Agathaleamour started her sessions as a DJ in 2012 in SL. From that date until today there have been many clubs where DJ has played, special mention has the first club in which she did "DISCO MASIA" because always the first place where you start something new makes these sensations are impregnated in the mind and in the senses. This does not mean that in the other clubs (BARRACA, NEW DIVAS, RUMBA NIGHT CLUB, PACHA, MOULING ROUGE ... among others), you have not experienced the same vibration and enthusiasm as when you do it for the first time.
She also participated in THE AWARDS DJ AWARD SL 2015 and in RETOS DJS PACHA 2016 getting to have joint experiences with other DJs that were very enriching and that allowed you to learn from your fellow DJs.
In her career there have been several private parties and wedding ceremonies that entertained as a DJ.
The type of music that she usually put in her sessions varies depending on the club adapting to the requests of the listeners.
Generally it usually puts current hits in remixed versions: dance remix, pop, house, Latin music ... mixed with songs from other eras.
Since March 2017 she is Dj in House of V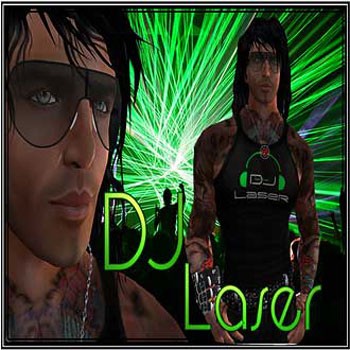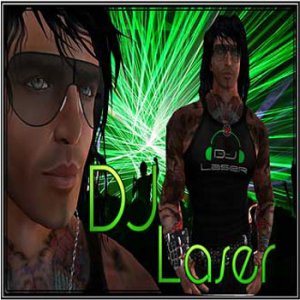 DJ Laser
Musician / Studio Musician, Special Effects Lighting Engineer in Real Life for well over 40 years. DJ'ing in SL and on a few Radio Stations over 7 years now.
Our broadcast is in HD Digital / Analog Processed Surround @ 192kbps . With HOV over 4 years and enjoy providing entertainment for its members and friends. A natural born Rocker ...
We have a massive library of music. Currently the 4pm Monday Event. Staff @ HOV are awesome and if you love the BDSM atmosphere you want to be here because "Nobody does it better".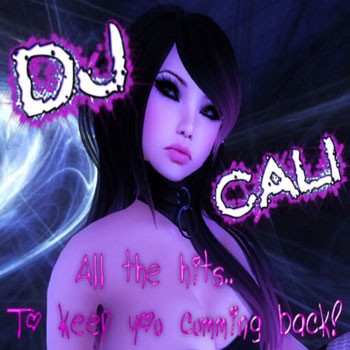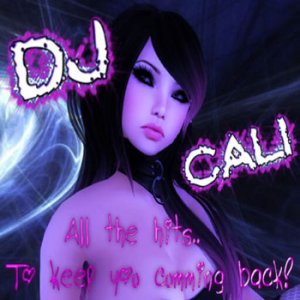 DJ Cali
While new to the track laying game, the results are always the same, DJ Cali has a voice on the Mic that people call for.
DJ Cali has played sets at various clubs in the Linden Realm but enjoys the House of V, the best dance music venue in Second Life.
From rock, hip-hop, electro-swing, to dance, DJ Cali has a play list for you.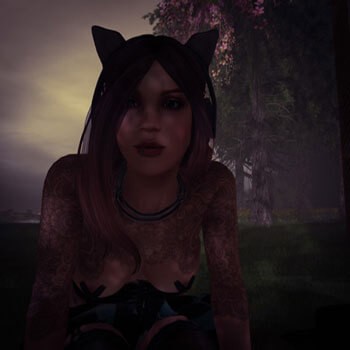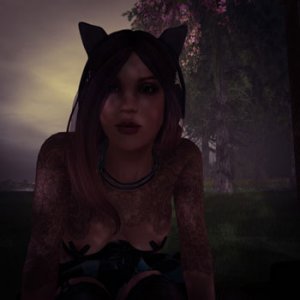 DJ Meredith
Hi, my name is Meredith Freund...
And i am not an alcoholic but I do love pistaschios. I have been djing in SL for 8 years. I love music and all it has its place and brings about certain emotions and experiences. I like to use that to take you on a journey with sound but most of all, I love to play what you like to hear.
So get in my box, tell me something naughty and I will do my best, to get your request, on the air.
Can't wait to see you at The House of V.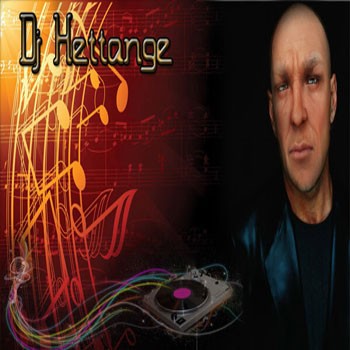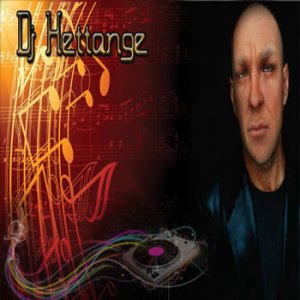 DJ Hettange
Hey, I'm Hettange (Hett, for short) and I'm very happy to be a DJ at the House of V.
DJing for me is a way to have fun, meet people, and experience new music. I don't specialize in one particular genre but put together sets that draw from a variety of genres. I play everything from oldies, country, blues, Latin (gracias, mi chica hermosa), jazz, and even some down and dirty stuff. Genre is irrelevant as long as the music evokes the desired emotion.
I work on Thursdays from 6:00 to 8:00 a.m. Stop in, say hi, and make a request.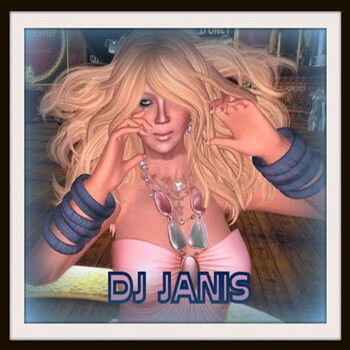 DJ Janis
A child of the sixties and seventies, DJ Janis spent many years in the music industry as a rock critic, a press agent for many famous bands from the Moody Blues and Rod Stewart to The Ramones and The Talking Heads, and a voice over specialist for various radio stations, including the BBC, Capitol Radio and Radio Luxembourg.
Familiar with most genres of music, there's little she doesn't like or want to play.
It's a true joy dj'ing in SL.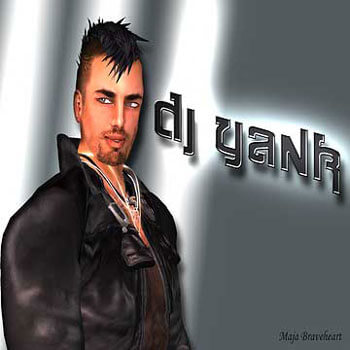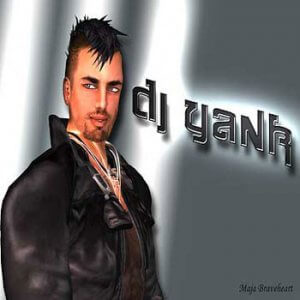 DJ Yank
Come from Slovenia - Europe, born 1964 so my body is not young anymore, but my soul and heart is still like 20 years old.
My passion for music started very early in a childhood & was worked in different genres more than 13 years like clarinetist.
My library covers many musical styles. Including jazz, blues, pop, country, rock, metal and in last time Gothic styles. My Fav song?
Oh...is a many in all genres but always, when hear This is a life by Amy Macdonald me remember of my start with this amazing game Second Life.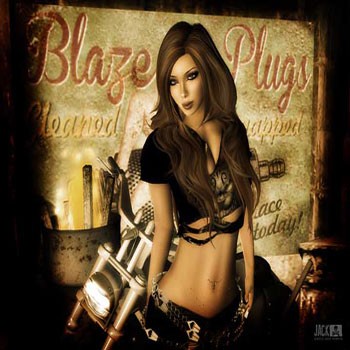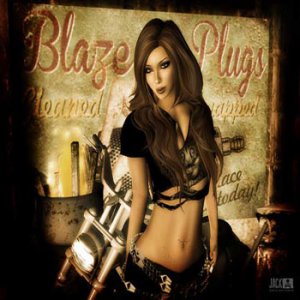 DJ Blaze
What can i say, came to Sl because i was too bad for other websites! lol!
Started Djing 4 1/2 years ago, ONLY had country, now i am mostly ROCK those who knew me then would be floored!
Second life is my escape and the place i come to get away relax and be creative, clothing designer and Dj..
Not sure what else you want here!! Love working at HOV.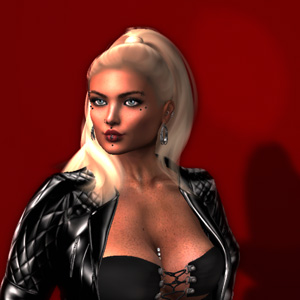 DJ Tia
Proudly the first South African DJ at House of V I have been in SL a long time, where I started as a Host. I continued to do this along with exploring more of the BDSM Lifestyle within SL. My friend (and SL partner) showed me the joy of pleasing people with eargasmic tunes. Come join in the chat, fun, laughter and good music.
You will find me at HoV:
WED @ 6-8 AM & 4-6PM SL
FRI @ 6-8 AM SLT
SAT @ 12-2PM SL
SUN @ 10AM-NOON SL
I also pride myself in finding those special requests & dedications. Look forward to seeing you soon.
Tia ♥