Marianne Breguet
I want to take just a moment to introduce myself, I am the DJ Senior Music Director Marianne Breguet. As most may know, my primary language is not english. But despite this language barrier, I am surrounded by colleagues that support what I do. I am very proud to be the Director of such a wonderful team of DJ's. Each representing their own style and nationality traits, and this is what gives our club great richness and diversity and a mix of music.
I can not take credit for the full responsibility of the team that was created, but rest assured you are guaranteed to have a great time and that means my goal has been reached. Wed/Friday/Sat/Sun 2PM.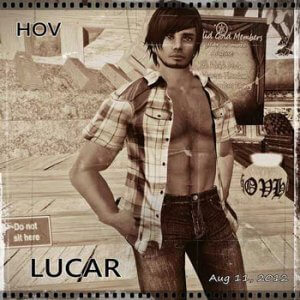 Lucar Trafalgar
I am Lucar Trafalgar. Music Director. I have been a DJ for close to 4yrs spinning exclusively at HoV. I am also one of the Music Directors at HoV. I also DJ at HoV mainly on the weekends. We have a great team of regular and cover DJs on our staff and we keep HoV rocking with music 24hrs a day , 7 days a week, 365 days a year.
If you have any comments or concerns about the music at HoV, do not hesitate to contact me. We like hearing from our guests. Hope to see you real soon at HoV.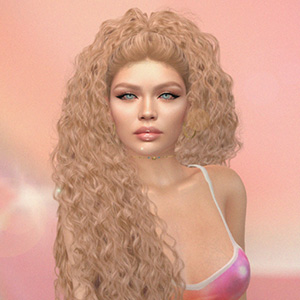 DJ Rae
Hello There - My name is Raevyn. I have been with the House of V for two years. Visiting the venue off and on over the years until I decided to call the House of V my home. The people I've met here are not only friends, but family. Some of the best people I know on the grid are here and a part of my every day life here in SL.
I enjoy dj'ing here and got my foot in the door as such.
If you enjoy music and a laid back, friendly environment, why not stop by and pay us a visit!
DJ Milae
I am DJ Milae Lionheart-ĄŞŞĄŞĨη (2013UK Resident) thats pronounced 'my lay' or just call me Mili!
I'm based in the UK and I am a half Neko, who likes to have fun at my sets. I am the returning child in the House of V family. An old hand who has been DJ'ing since 2013. HoV was my big break and after an extended break away I have returned! It's good to be home!
Bringing you Milae's Musical Madness I play a mix of music (my love is Rock) I can been seen covering shifts at the House of V, whenever I can. I am also an Officer at the club so I am around a lot (it's my second home) and of course your see me there supporting my partner another DJ - the talented DJ MrBigStuph (Kenny Lionheart-ĄŞŞĄŞĨη)
Hope to see you at my sets! Sign up for a membership to receive notices or join the HoV friends group or check out my in world group search for DJ Milae's Followers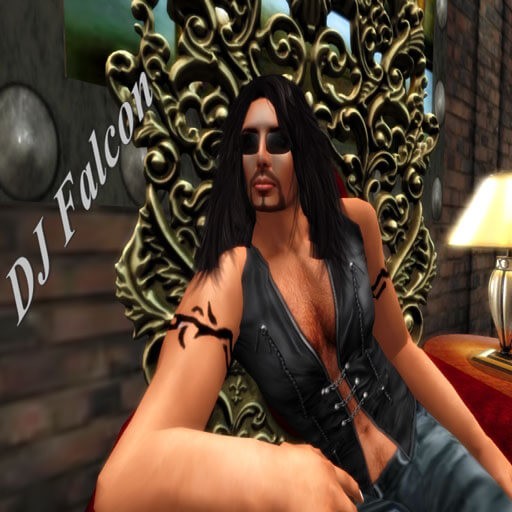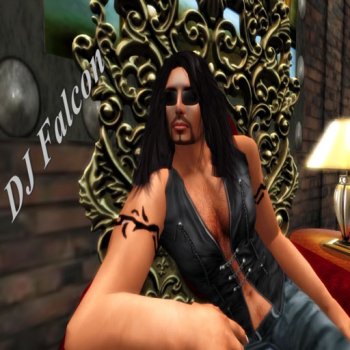 DJ Falcon
I want to introduce myself. My name is Falconspirit but I go by Falcon. I have been on Secondlife for more that six years and what a ride it's been.
I have been working as a DJ for about three years now. I have worked mostly adult sims and clubs. I love to play mixed sets in almost all genres. My loves are the Blues, Rhythm & Blues, Motown, and Country. I strive to make my sets as romantic and sensual as possible.
I have been coming to HOV for about six years off and on visiting but have since made it my my go to place on SL.. Stop by and see me and take a ride on The Magick Carpet!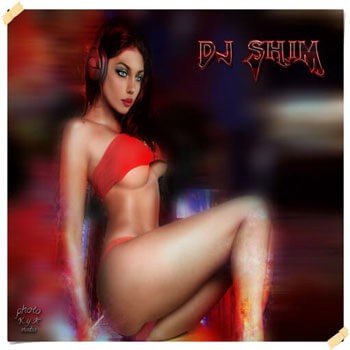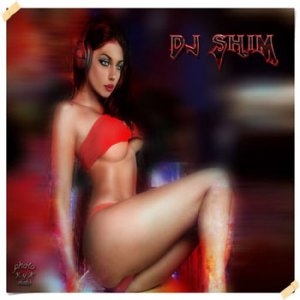 DJ Shim
I am Dj Safada which in brasilian/portuges means *naughty*, but don't believe it, I am an innocent semi angelical being! Don't cough lucy! Why doesn't anyone believe me!!!
Anyway, I was a Dj rl for 3 1/2 years for an Adult radio station, started Dj'ing in sl when I was 32 days old and here I am at HoV. Since day 1, I was made to feel at home. A welcoming respect and affection like no other Club I've worked at. Genres? hmmm anything and everything except metal or rap, or that other weird music that h as no name?!
Welcome to HoV! Hit the dance balls, ask someone to dance and have a BLAST!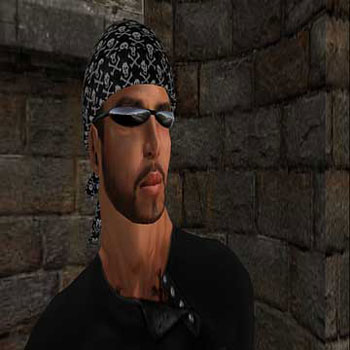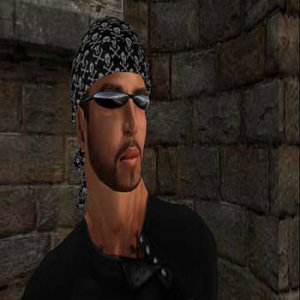 DJ Jeremiah
Blues - DJ Jeremiah, Bar Rockin' Blues Bubba
There will never be a dull moment when the Bar Rockin' Blues Bubba named DJ Jeremiah is around, tossing and throwing down some mean ole blues with a bite.
Jeremiah will turn any place upside and into a Juke Joint where the Gents and Ladies will shake their booty's to the jams. There will always be some tunes you never heard before and make sure you got ya boogie shoes on.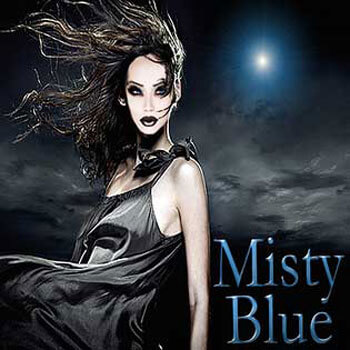 DJ Misty
Hello!
I've been a DJ on SL for about four years now and have been DJing for The House of V, the best BDSM club on the grid, for a year.
I truly enjoy playing rockin' tunez for peeps and taking their requests.
The friends I've made at HoV are second to none. I look forward to many more years of good tunez and good timez to come!
DJ Agatha
Agathaleamour started her sessions as a DJ in 2012 in SL. From that date until today there have been many clubs where DJ has played, special mention has the first club in which she did "DISCO MASIA" because always the first place where you start something new makes these sensations are impregnated in the mind and in the senses. This does not mean that in the other clubs (BARRACA, NEW DIVAS, RUMBA NIGHT CLUB, PACHA, MOULING ROUGE ... among others), you have not experienced the same vibration and enthusiasm as when you do it for the first time.
She also participated in THE AWARDS DJ AWARD SL 2015 and in RETOS DJS PACHA 2016 getting to have joint experiences with other DJs that were very enriching and that allowed you to learn from your fellow DJs.
In her career there have been several private parties and wedding ceremonies that entertained as a DJ.
The type of music that she usually put in her sessions varies depending on the club adapting to the requests of the listeners.
Generally it usually puts current hits in remixed versions: dance remix, pop, house, Latin music ... mixed with songs from other eras.
Since March 2017 she is Dj in House of V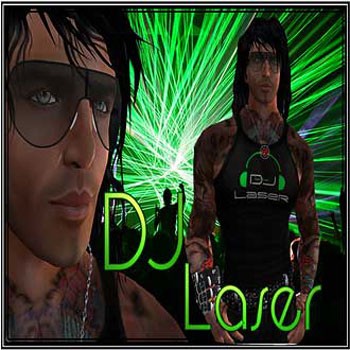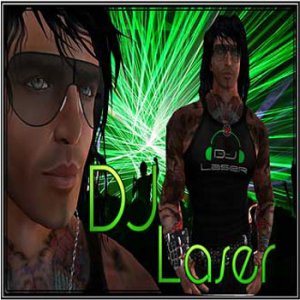 DJ Laser
Musician / Studio Musician, Special Effects Lighting Engineer in Real Life for well over 40 years. DJ'ing in SL and on a few Radio Stations over 7 years now.
Our broadcast is in HD Digital / Analog Processed Surround @ 192kbps . With HOV over 4 years and enjoy providing entertainment for its members and friends. A natural born Rocker ...
We have a massive library of music. Currently the 4pm Monday Event. Staff @ HOV are awesome and if you love the BDSM atmosphere you want to be here because "Nobody does it better".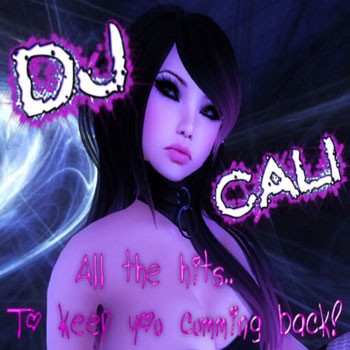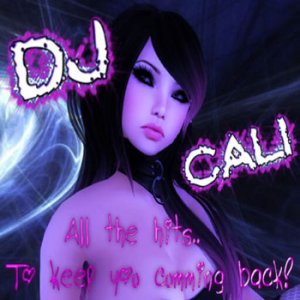 DJ Cali
While new to the track laying game, the results are always the same, DJ Cali has a voice on the Mic that people call for.
DJ Cali has played sets at various clubs in the Linden Realm but enjoys the House of V, the best dance music venue in Second Life.
From rock, hip-hop, electro-swing, to dance, DJ Cali has a play list for you.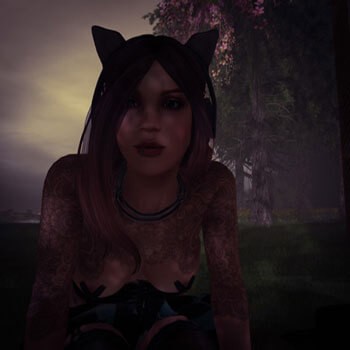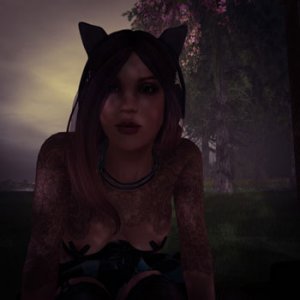 DJ Meredith
Hi, my name is Meredith Freund...
And i am not an alcoholic but I do love pistaschios. I have been djing in SL for 8 years. I love music and all it has its place and brings about certain emotions and experiences. I like to use that to take you on a journey with sound but most of all, I love to play what you like to hear.
So get in my box, tell me something naughty and I will do my best, to get your request, on the air.
Can't wait to see you at The House of V.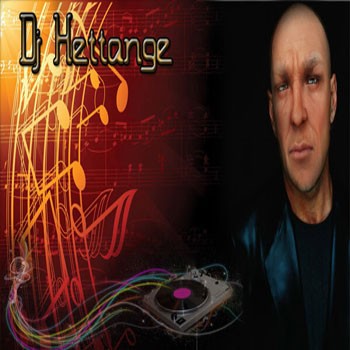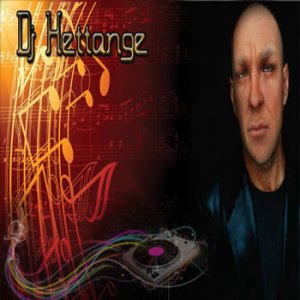 DJ Hettange
Hey, I'm Hettange (Hett, for short) and I'm very happy to be a DJ at the House of V.
DJing for me is a way to have fun, meet people, and experience new music. I don't specialize in one particular genre but put together sets that draw from a variety of genres. I play everything from oldies, country, blues, Latin (gracias, mi chica hermosa), jazz, and even some down and dirty stuff. Genre is irrelevant as long as the music evokes the desired emotion.
I work on Thursdays from 6:00 to 8:00 a.m. Stop in, say hi, and make a request.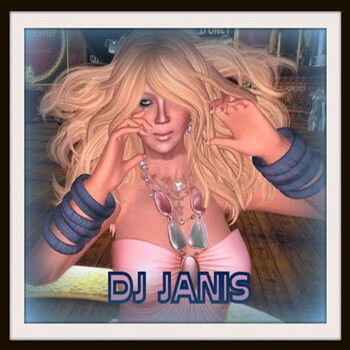 DJ Janis
A child of the sixties and seventies, DJ Janis spent many years in the music industry as a rock critic, a press agent for many famous bands from the Moody Blues and Rod Stewart to The Ramones and The Talking Heads, and a voice over specialist for various radio stations, including the BBC, Capitol Radio and Radio Luxembourg.
Familiar with most genres of music, there's little she doesn't like or want to play.
It's a true joy dj'ing in SL.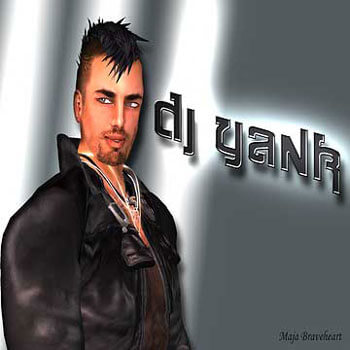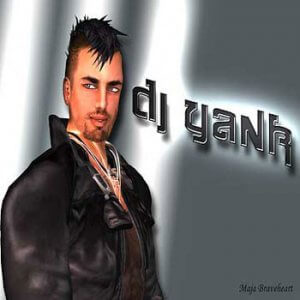 DJ Yank
Come from Slovenia - Europe, born 1964 so my body is not young anymore, but my soul and heart is still like 20 years old.
My passion for music started very early in a childhood & was worked in different genres more than 13 years like clarinetist.
My library covers many musical styles. Including jazz, blues, pop, country, rock, metal and in last time Gothic styles. My Fav song?
Oh...is a many in all genres but always, when hear This is a life by Amy Macdonald me remember of my start with this amazing game Second Life.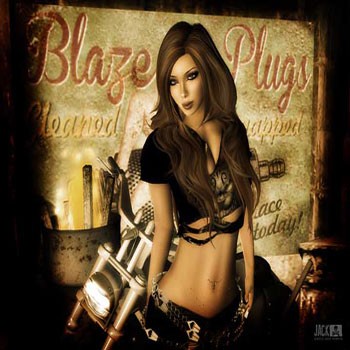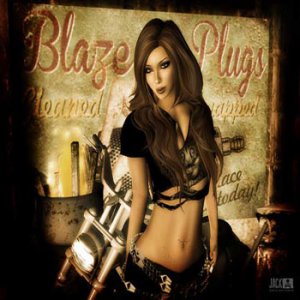 DJ Blaze
What can i say, came to Sl because i was too bad for other websites! lol!
Started Djing 4 1/2 years ago, ONLY had country, now i am mostly ROCK those who knew me then would be floored!
Second life is my escape and the place i come to get away relax and be creative, clothing designer and Dj..
Not sure what else you want here!! Love working at HOV.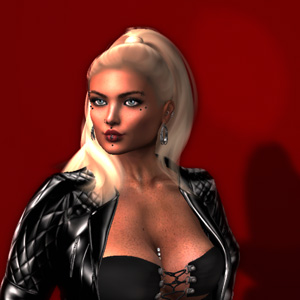 DJ Tia
Proudly the first South African DJ at House of V I have been in SL a long time, where I started as a Host. I continued to do this along with exploring more of the BDSM Lifestyle within SL. My friend (and SL partner) showed me the joy of pleasing people with eargasmic tunes. Come join in the chat, fun, laughter and good music.
You will find me at HoV:
WED @ 6-8 AM & 4-6PM SL
FRI @ 6-8 AM SLT
SAT @ 12-2PM SL
SUN @ 10AM-NOON SL
I also pride myself in finding those special requests & dedications. Look forward to seeing you soon.
Tia ♥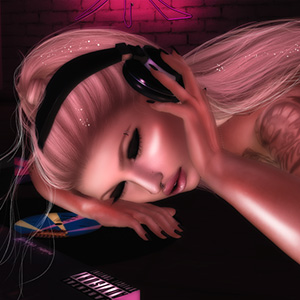 Dj Tarana
Music is my elixir of life, my light, my inspiration. Music is not just about sounds and vibrations, music brings out feelings. Music makes people laugh, cry and think.
I've been a Dj in Second Life for 9 years and I'm looking forward to the next few years full of feeling and good time.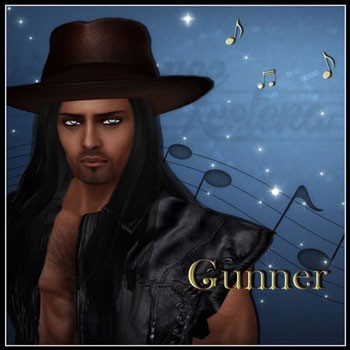 DJ Gunner
If you need a DJ, IM Master Gunner (MasterPerry Resident) for a fabulous mix of classic rock, southern rock and blues, country and western, and popular tunes spanning the past seventy years in recorded music.
Try to stump him... see if you can request a song he does not have!
Master Gunner has a great voice, a wicked laugh, and is good fun on the airwaves. He encourages audience interaction during his sets. If he is offline please drop him a NC, as his IMs are often capped.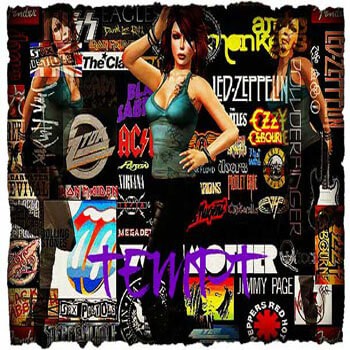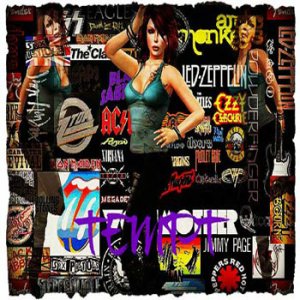 DJ Tempt
I have been enjoying SL since 2006 and have experienced alot of what SL has to offer.
Dj Tempt was created in Jan 2013 sharing my love of music especially ROCK!
Only recently joined the HOV team as a cover DJ but hopes to keep her SAM red hot!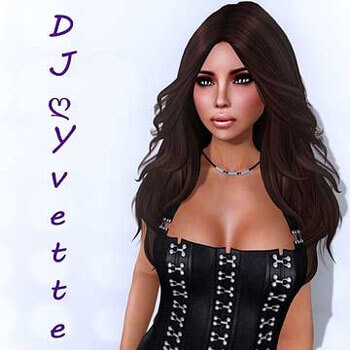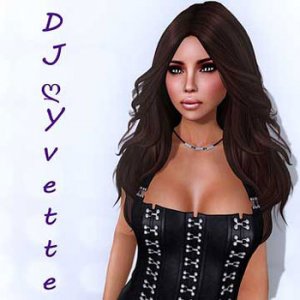 DJ Yvette
Dj Yvette here from the Uk , I have been on Sl for over 4 yrs ... Although I,m a fairly new Dj , I have a huge array of Music , playing, Rock to Pop to blues.
I Love sharing music with others , love your requests to add to my huge musical library. I was a host for over a year and decided i would love to spin the tunes !!!!
New to Hov , and enjoying every second !!! . I Dj a variety of clubs on sl.
So looking forward to Spinning some Hot tunes for you at Hov the best Bdsm club on the Grid !!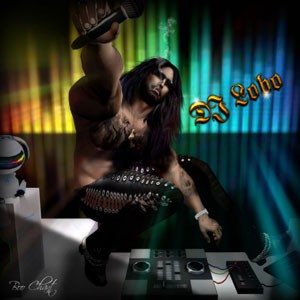 DJ Lobo
I've been Djing for 7 years now Mostly I dj oldies country and Rock.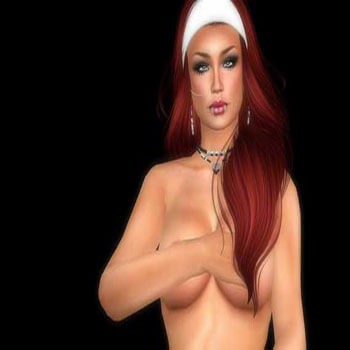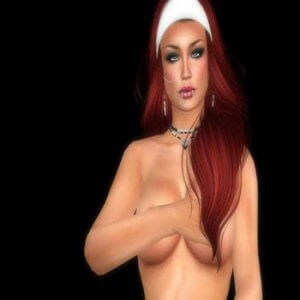 DJ Shae
Second life is my escape and the place i come to get away hang out with all my friends and chill.
I love to DJ its a great way to show expression for me. i haven't been a DJ very long maybe a Year an some months but i have been in SL for 7 and 1/2 yrs, i love to play 70's, 80's, 90's, 00,Top 40, Classic Rock, Remixes Mashups, House.
Sometimes dabble in Photoshop trying to increase my skills .. i have been coming to the House of V for sometime off and its a bunch of really funny like minded ppl.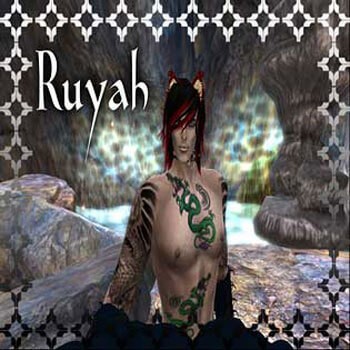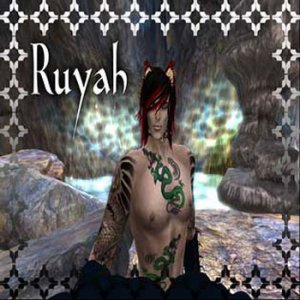 DJ Ruyah
I'm Ruyah Vida, a DJ here on SL.
I came to SL not all that long ago in november of '13 and quickly got into DJing at various clubs and bars
I have a fondness for Classic Rock, Rock, Metal, Techno/Dubstep, and R&B but will play almost anything thats requested.
o come join me for some great times and great tunes.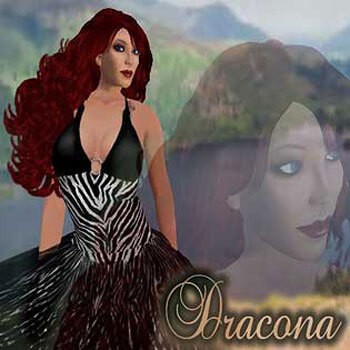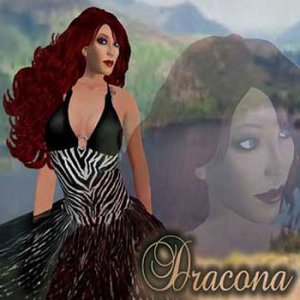 DJ Dracona
I'm DJ Dracona, I'm an Australian with a slight English accent.
I'm also known as The Sultry DJ!, and I have been DJing in Second Life since early 2008 at so many different clubs I've lost sount. However before then I have also worked in RL radio both announcing and producing since the late 1980's.
I'm only a recent addition to the House of V, but I love the atmosphere! I also love music, especially 80s pop, rock, classic rock, gothic rock, popular, and Australian musicians.
I love taking requests and dedications, so come see me!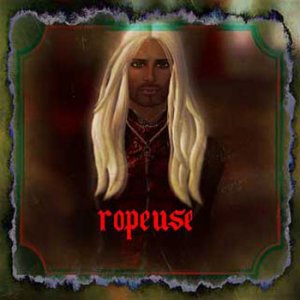 DJ Ropeuse
I have been in sl for a little over a year now.
Found myself at the House of V alot enjoying the people and the music. I have DJed at a number of clubs and desided to DJ at the club I spend most of my time at.
I play 80's 90's Rock and alt music with some newer rock mixed in.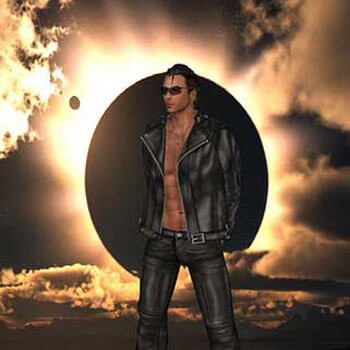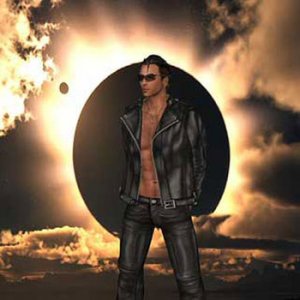 DJ Nefarious
Hello,
My name is Nefarious Deceit, Not my first time to SL. In RL I played in Rock Bands for over 15 years as lead guitarist, DJ and soundman. Have been in the BDSM lifestyle in SL and RL for many years.
I am from the big state of Texas and yes i still have a little Texas twang in my voice. In SL I graduated from the Shangri la BDSM school. Have been a lifestyle Mentor and instructor. I was a club owner for 2 years with Club Disturbed. Was in Gor as a Gorean warrior and Master for over 2 years. I have done Sim design. I have been an avid fan of House of V for over 3 years.
Come by and see how much fun we have at House of V, Careful it can be addictive.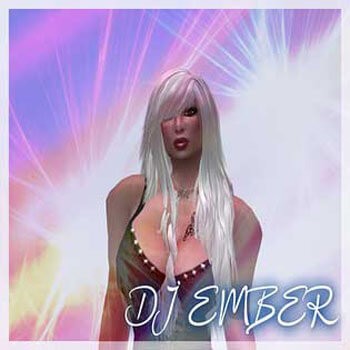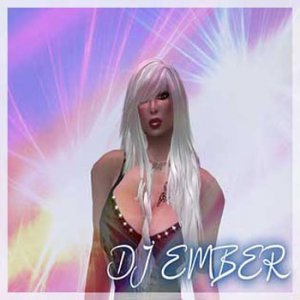 DJ Ember
Hello,
I' m DJ Ember,
I have been in sl along time, i started out as a host, then a friend showed me the joy of pleasing folks with tunes. i have been spinning since, im at house of V tuesday and friday 2-4 am
Come and give me a listen, i play everything in a set, with requests.. i look forward to seeing you there...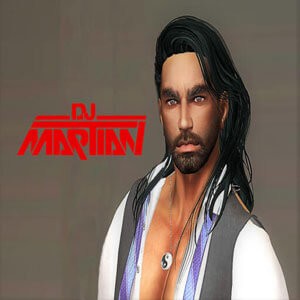 DJ Martian
DJ Martian with more than 20 years of experience as a DJ between RL and SL, is a multidisciplinary DJ capable of performing techno sessions, House, Rock, remember music, Latin rhythms, etc.
Sil Martian can also be considered an expert in mixing any type of dance music, being also a creator of intro for DJs, advertising and all kinds of shows.
In SL there have been several private parties and wedding ceremonies that he has entertained as a DJ, in addition he has worked in numerous clubs, highlighting the following:
- Divine Chocolate
- Il Boschetto
- Tropicana Salsa
- Music Lovers
- From April 2017 to the present in House of V.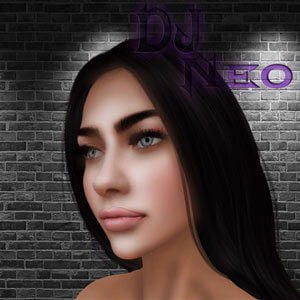 DJ Neo (Leera 'Neo' Boudreaux)
Born August 9th
DJ Neo
I started DJing , dancing , entertaining in clubs in SL well over 7 yrs . I am an avid Photog, Rp'r , and Bard. so love to DJ and give joy through music to the Masses. Passionate and caring .Very social ♥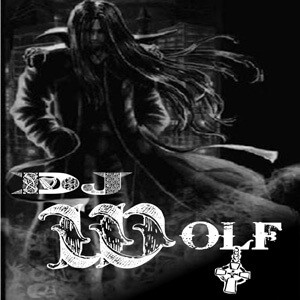 Dj Wolf
I'm dj Sir Wolf, dj of the House of V almost 2 years, RL I have 47 years old and real BDSM practitioner for 30 years, I was born in Romania and live long years in Russia, when djing play many styles but love rock, classic and metal rock, and brazilian songs, one country that I have the pleasure meet, wonderful warm country, normaly my sets in House of V is always after 2 am SLT , see you there !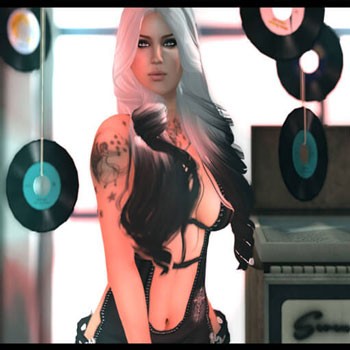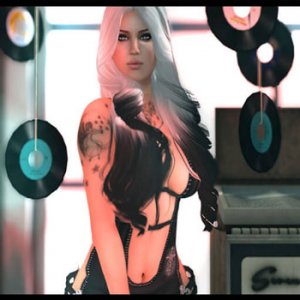 Dj Aryanna
From private parties and exclusive clubs to some of the hottest spots on the grid, Aryanna has been DJing in Second Life since 2006.
No genre is off-limits with her vast collection of music.
While she specializes in rock, goth, industrial, and alternative, she's no stranger to spinning a round of country (..and western!), dance or even a light pop set.
Come on down, you won't be disappointed.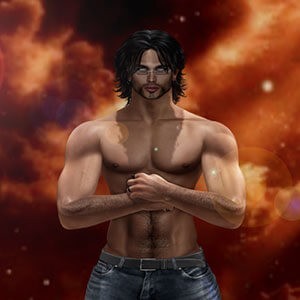 Dj War
Hello My name is War, I have been at HOV for almost 2 years. I play a vast variety of genres except gangsta rap, country & techno.
Dj Bre
My name is Bre I have been on SL for almost 8 years now and have seen many changes through them all. Some good and some not the best. I started hosting over 7 years ago and wanted to broaden my horizons and go into DJing, I have been a DJ for 2 years now on SL and my genre ranges from Rock, pop and mashups to early years of the 60's 70's and 80's.. I Play what everyone likes to listen to which means I am never limited to what is out there. I Dj because iI can express myself through my music and it makes me feel a better person when I can share my talent with others.
My Perm sets are : Tuesday 12am-2am slt , Thursday-Sunday 12am-2am slt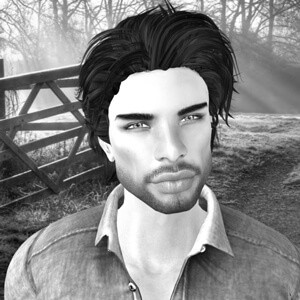 DJ WildBill March
Over 11 years Djing and in Second Life.
Disabled American Veteran, Writer and Cancer Survivor.
Taking care of a Cancer Victim at Home.
Love Music, and to Write !
Perm set : Monday 6/8 AM SLT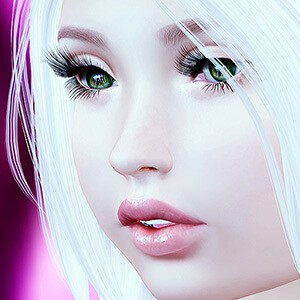 Dj Coco
Dj Coco from Norway, I have been on Sl for 10 yrs ... I'm a fairly new Dj, around 2 years, I have a huge collection of Music, playing, Rock to Pop but I also love to play requests.
I Dj at a variety of clubs in sl.
I am looking forward to Spinning some Hot tunes for you at HoV, covering shifts at the House, when i have time <3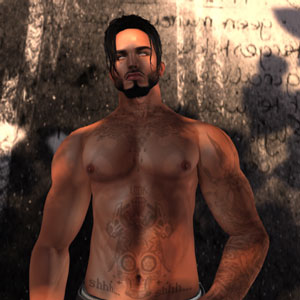 DJ Nemo
DJ NEMO is a cool DJ from France, this give him a sexy accent you won't be able to resist !
His main stream is recent heavy metal and rock but he can surprise you playing some classic rocks, POP or other kind of music. He is good at taking requests and always try his best to get them up fast. DJ Nemo isn't that old in SL but the person behind is a SL DJ from over 10 years.
DJ Diamonique
The BDSM lifestyle was something I was first exposed to in 2009 when I joined Second Life and I have been an avid pupil ever since. I explored first the submissive role for several years and more recently the role of Domme. I have found it to be a fascinating synergy.
I always thought life should have a soundtrack and in 2009 I discovered that Second Life actually did! We can listen to music the entire time we are in world including at a club via a DJ. At the time I was encouraged to expand my professional voice acting to Internet DJing and here I am. I have been told with my voice I could sell ice to Eskimos. Don't believe me? Come listen.
I have found the perfect mix of music and the BDSM lifestyle at House of V and its an honor to work here. Hope to see you soon. Be sure to mention you found me via my bio here!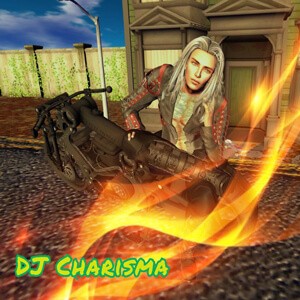 Dj Charisma
I love spinning tunes and of course they are Rock N' Roll. I do have a preference for the great 80's Hair bands. I played in a rock band for 15 years and DJ'ing does keep my juices flowing and giving me the same rush.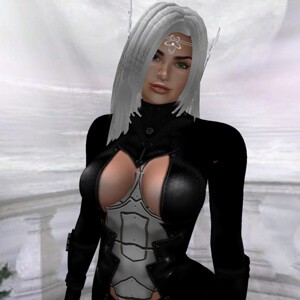 Dj Syndel (Syndel Markus)
English, Spanish and a little German.
Adult, Professional DJ with thousands of songs from old school to new school and many music genera. Prefers EDM, Trap, and similar dance music but will play whatever is required.
Over 20 years of experience with sound systems IRL and 10 years in virtual environments.
Will mix live and use high quality voice microphone and equipment.
Willing to work weekdays between 7 am and 4 pm SLT (Normal Hours). Can do other times or days as an exception for special occasions.
Minimum fee of L$200 per hour + tips. Won't do shifts longer than 4 hours. Outside normal hours (Weekends & 4 pm - 7 am), my fee is $L1,000 per hour, with plenty of prior notice.
Feel free to IM with any questions.
http://purple.streamhood.net:8104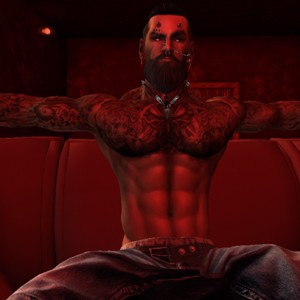 Dj Gage
Let me introduce myself. I am Gage Ungodly. I am Canadian. I have been DJing on and off, in Second life since 2009, as well as online radio. Being in the BDSM lifestyle in SL as well as RL I do take great pride in DJing at House Of V.
Music has always been my drug of choice. It is a personal experience & passion where I can get completely lost in the tunesyet finding myself again as I share it with those at my sets.My true love is metal, the heavier the better, but I do have a very eclectic taste, although country music is not a flavor I enjoy...at all. I spin Metal, industrial, EBM, Darkwave, goth, as well as live mixing EDM and everything in between, My mood usually takes my music on a journey for your pleasure.
I do enjoy meeting new folks, so during my sets make sure you say hello!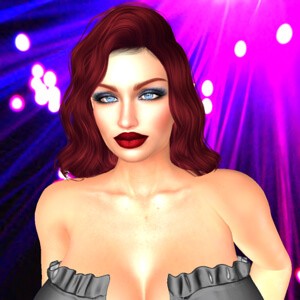 Dj Scratches
Hello HoV Gold members and Staff;
My name is Scratches or Kath and I have been in sl little over 11 years and I love to build in my spare time and dj. I have met some wonderful people and look forward to meeting more and hopefully make some new friends.
I have my Associate Degree in Medical Management and working towards my Bachelor's Degree in same field.
Hugs and Kisses.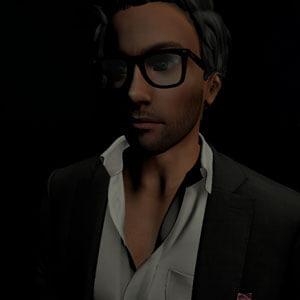 Dj Rufus
Rufus Jaxx has been a DJ I SL for 5 years, and has joined the House Of V family as a cover DJ in June 2019. He can often be seen together one or two of his subbies. Apart from spinning rock music from classic to modern indie, he loves to sail Blake Sea and runs a little marina.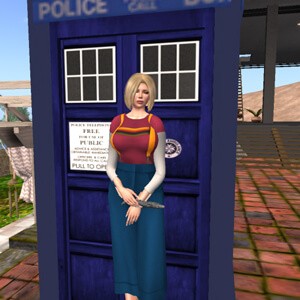 Dj Doctor Who
Hello I am Jodie Whittaker Also know as the very sexy DJ Doctor Who or just "The Doctor". I am a bilingual DJ. Mainly DJ in English and German. I specialize in pop and rock, however I play all genres of music. I am a DJ in Rl and been a DJ in Second life for 4 and a half years.
Dj Trouble
I'm DJ Trouble, I have been associated with the House of Vv since early 2007, when I was a dancer and escort.
I then became a house slave/dancer in January 2015, and began Djing here a few months later. I had been DJing in SL since about 2009, at places such as Estate Obscure, Banned, Breaking the Rules and White Hart. I Have been away from HoV for about 8 months, and am very happy to be back DJing here again.
I usually play some mix of Rock and Blues, and love taking requests. I love sharing music with my friends.
DJ Ana
DJ Ana comes to us from the glorious West Coast of the USA! She has been DJing on SL Radio/Clubs for the past several years. She has an eclectic, but exquisite taste in music. She enjoys people and entertaining them, too. Music is her therapy; she is confident she'll get your spirits up after one of her sets. Bring your dancing shoes and a good sense of humor and join DJ Ana!
DJ Zandy
Heya i am Zandy a Bratty DJ Kitteh!
One of my biggests passions in the world us Music, without music the world would not be the same.
I tend to play mixed with Accapella, Latin Beats and Kinky Tunes mostly...i do tho take requests and dedications.
My permanent DJ sets at House of V are Mondays 8-10am Slt and also Thursdays 6-8am slt, i do cover if and when needed if im able!
Make sure to drop by enjoy the music and have some fun!
***Snugglehugs***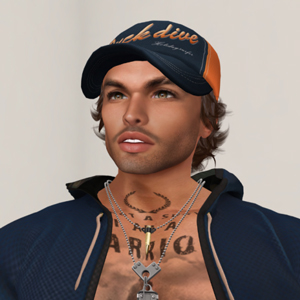 Dj Benny
My sl name is Bennynitro Resident, Dj Benny and i was born in sl at 2011/11/09.
I live in Medellin (Colombia).
Languages:
English - Spanish
Experience in SL:
Radio DJ, Club´s DJ.
DJ for more than 7 years in the most important English and Spanish speaking sl clubs as well as Russian, French and Italian clubs.
Now DJ ing in clubs like House of V, Femdom Mansion, Disco Club XXI, Alebrijes and others.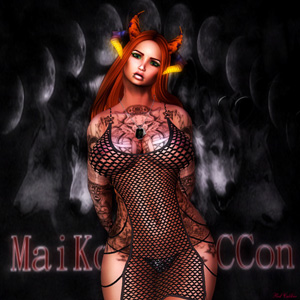 DJ Myst
First of all I am a real life trained Mistress been doing it longer then most of you have been alive. I was an 80's morning and late night dj for the radio in Tennessee. Took time off to have a family, have the kids. Found secondlife through friends, got the software and here I am crazy dj that loves rock and pop and likes to make our guest feel welcome and comfortable at the House of V.
Dj Fate
Hi, I'm Fate, one of the Music Directors here at HoV. I started as an Officer and worked my way up. After visiting House of V on my very first day in Second Life it quickly became my home. the people, entertainment and atmosphere had me totally captivated. Back in the day i would sit quietly in the shadows watching and listening to everyones interactions, I'd soak up any knowledge i could. House of V is a huge part of my Second Life, it always will be. I love being part of the team here and giving back to a community i call home. Hugs & Smoochies.