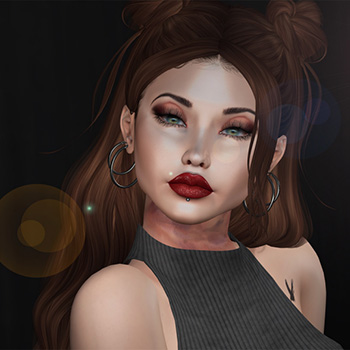 Staff Director | Raevyn
Hi there!
My name is Raevyn, I have been in SL now for over 8 years. I have met some amazing people here from all walks of life. I started out as a host working as one for about a year when a good friend of mine talked me into becoming a dj. I was apprehensive at first but decided to take the leap. I have now been a dj for 7 years and absolutely LOVE IT.
In 2018 I decided to apply at House of V, after visiting the club from time to time over the 8 years I have been here. In March of 2018 I made House of V my home, I have now been here going on 3 years, starting out as a dj, then becoming an Officer. From Officer I made DJ Manager & Staff Manager. I was just recently given the amazing opportunity of becoming Staff Director. I absolutely love the House of V and consider everyone that works with me here family.